Pine Street Market (2016)
About this project
Detailed insight into producing informed, creative ideas.
Location
Portland, Oregon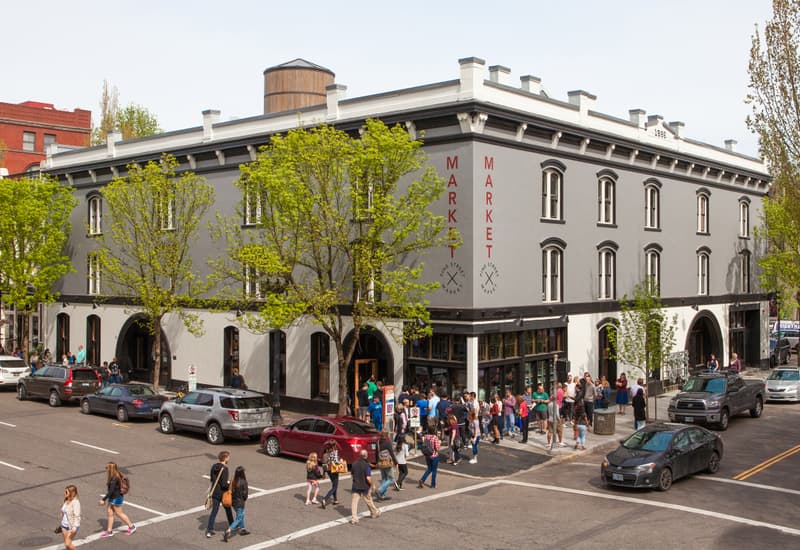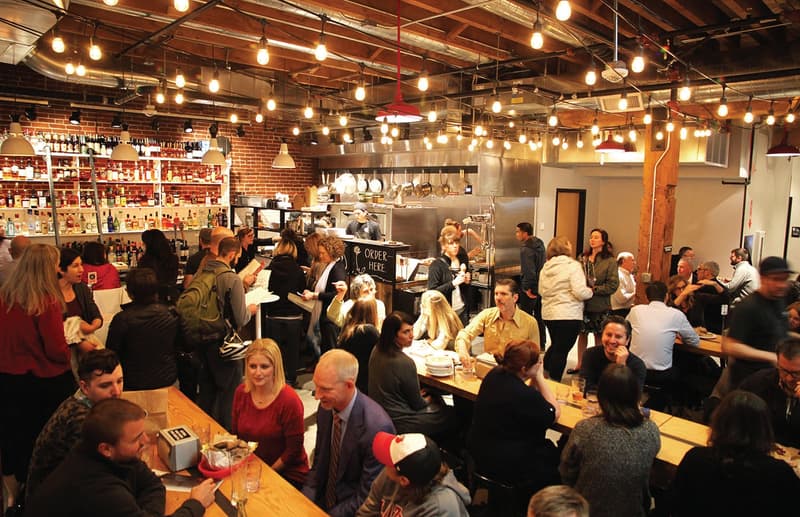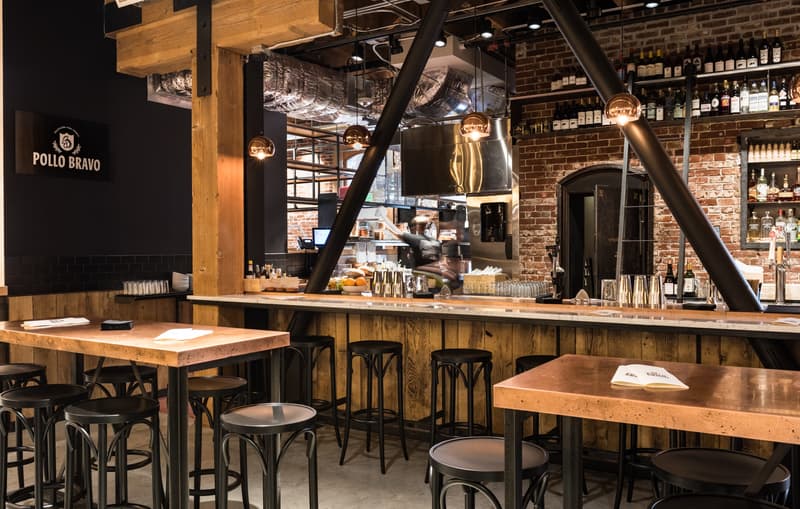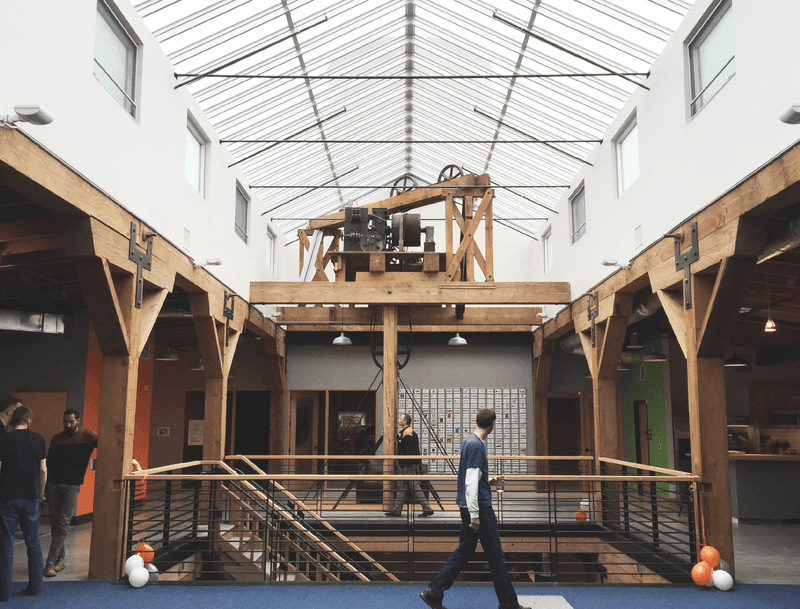 Pine Street Market is one of the city's most iconic establishments, making Portland's renowned food scene accessible to locals and tourists alike. Northwest Sustainable Properties started by seizing an ambitious opportunity with a unique challenge: to create Portland's first food hall in a gritty part of downtown, while attracting the city's top restauranteurs. The chosen site was the 1886 United Carriage & Baggage Transfer Building — a historically designated building. Not only did this situation present extensive seismic and overall rehabilitation needs, but it also meant completing upgrades within strict historic landmark rules.
NWSP sought to evolve this section of downtown without discarding Portland's well-loved eccentricities. Through a collaborative effort with Siteworks Design|Build, our team thoughtfully developed a large yet intimate, family-style food hall with two floors of creative office space above. We believe thoughtful development comes not just from commitment to our community, but from an intimate understanding of our community's needs. Aware of the rising rental rates and other increasing business costs many restauranteurs faced, JP utilized his talents to blend the flexibility of food carts with the communal experience of a full restaurant. Pine Street Market has helped preserve Portland's food scene through requiring smaller buildouts and lower overhead for proprietors.
Pine Street Market doesn't just embody our commitment to Portland, it also shows our commitment to sustainability. We restored as much as possible within this worn building. State-of-the-art, efficient mechanical, electrical, plumbing, and seismic systems were installed throughout the edifice. All of the historic double-hung windows from the original façade were fully restored, reducing the amount of new materials shipped in and maintaining the building's historical appeal. A large 2,500 square foot glass skylight was restored to naturally illuminate all floors while providing stack ventilation for a more sustainable footprint. To blend sustainability with authentic touches, timbers were salvaged during seismic upgrades and re-sawn for wall cladding, tables, and storefront window systems.
Before being built, Pine Street Market was touted as the ​"Most Anticipated Food Hall in America" by Eater. It has also been awarded the 2016 Art DeMuro Award for Excellence in Preservation, Reuse, and Community Revitalization, as well as the Retail Development of the Year awards by CAB, NAIOP, SIOR, and The Portland Business Journal. Pine Street Market's ongoing success shows how thoughtful design pursued by locals with stakes in Portland's future can breathe new life into an entire neighborhood.

Follow @pinestreetmarketpdx on Instagram